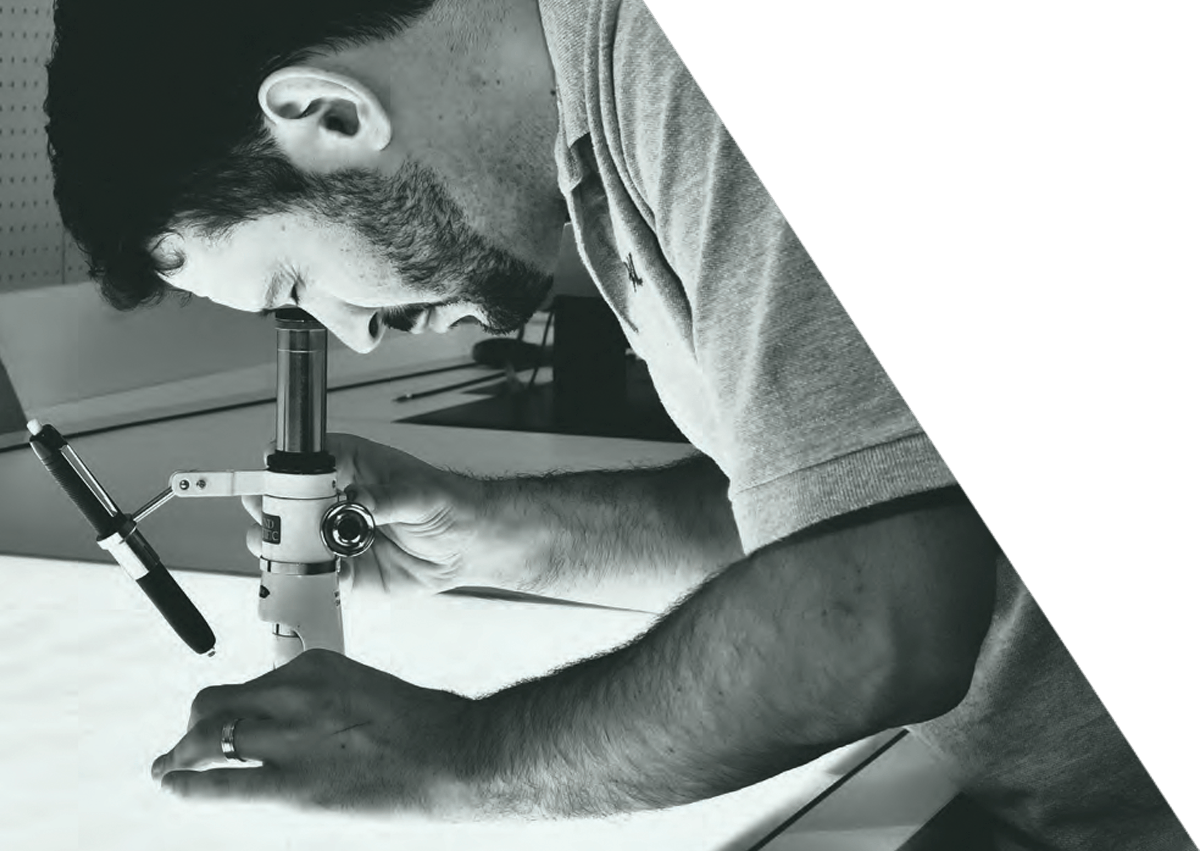 QUALITY: OUR FIRST PRIORITY
We've learned that the secret to being successful isn't just about the work itself, but it's about working with the right people.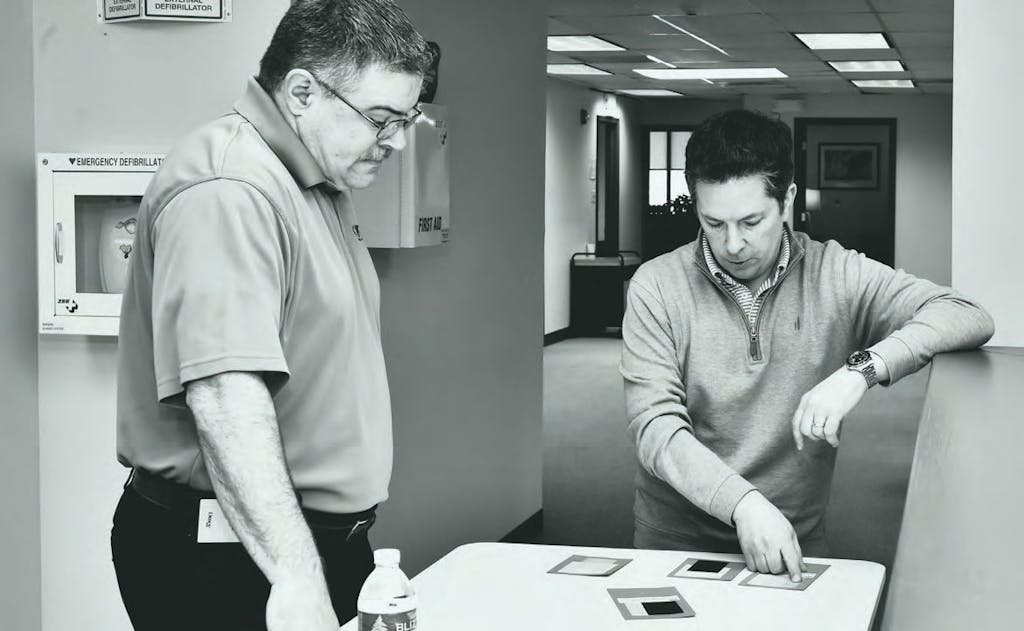 WE ARE EXPERTS IN OUR FIELD
With over 25 years of knowledge in design, pre-press, printing and packaging, EXPAC knows how to tackle your complex projects. We are a group of out-of-the-box thinkers who can meet any challenge.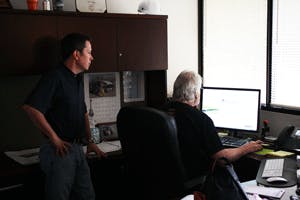 Ed Bernier
President and CEO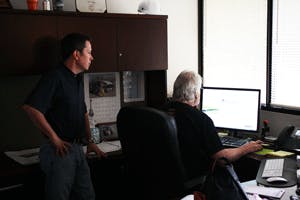 Ed Bernier
President and CEO
From 1992-1996, Ed Bernier worked for a leading Pre-press and Graphics company at their Exton Pennsylvania location. During his tenure there he installed the locations' first digital pre-press workflow. In conjunction with the installation of digital pre-press workflow, he trained personnel, set procedures and standards establishing a profitable new digital division that increased throughput by 300%.
At that time, the Exton locations' largest account was a large QSR and Food service company specializing in folding carton and paper cup printing and manufacturing. In 1996 an opportunity presented itself to establish a digital department within this company to grow sales, increase profitability and compete in the new emerging digital graphics world. Ed saw the opportunity as a unique and interesting challenge and took the chance to again start a new division. In late 1996 with one Mac and a team consisting of only himself, the new Digital Graphics division was born. The goal was to take a company that had seven plant locations sourcing art and graphics from different suppliers down to a single internal source. This reduced lead times from one month to one week. Within one year of inception, the plants had all been consolidated and lead times were averaging four days.
The next phase was to expand this Digital Graphics division into a full function pre-press and plate making operation. Equipped with latest equipment, digital systems and well assembled team this division went from doing pre-press for 150 jobs annually to 200 jobs annually plus 5000 square feet of plate material. By 2013 this division had grown to pre-press for 1200 jobs and 80000 square feet of plate material.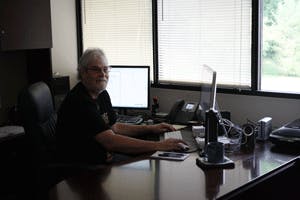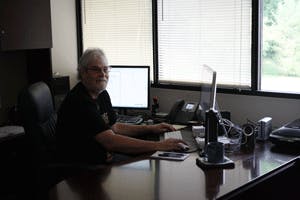 Rick Lugg started his career in 1979 in Richmond Virginia working for a Pre-press and Graphics supplier in the cylinder prep area. In 1981 he made the move to pre-press as a conventional film stripper working on line art separations, stepped film prep for chemical etching and image prep in film. In 1985 Rick took a position in Lansdale Pennsylvania taking on additional responsibilities preparing camera line art, conventional film stripping and mechanical step and repeat.
In 1988 he returned to the company where he started his career, to start up a new facility using exclusively electronic engraving. After getting the electronic engraving line up and running, he moved into the pre-press department. In 1990, Rick was promoted to manager of the gravure pre-press, programming and engraving departments. In 1992, he was an instrumental part of the team that transferred the conventional pre-press area to digital pre-press. At the same time also installing the first Flexographic plate making operation in the organization.
In late 2001 he went to work with Ed Bernier to expand the Digital Graphics Division to include a full Computer-to-Plate Flexographic operation. This operation has been very successful from inception and was instrumental in setting them apart from the competition.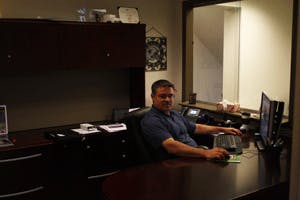 Brian Greer
Director of Graphics Pre-Press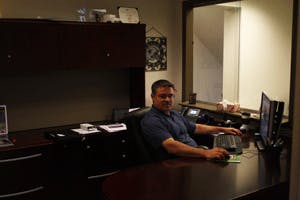 Brian Greer
Director of Graphics Pre-Press
Brian Greer started his manufacturing career in 1990 as a catcher/packer/feeder. He learned to operate and perform maintenance on formers and straight line folding carton machines at a large QSR and Food Service Company. He worked in the finishing department for several years before moving into the printing department working on both Flexographic and Gravure presses. During this time, he began to learn about dies. When an opportunity presented itself, he moved into the die room and worked on preparing counters and re-knifing intricate dies for folding cartons and cups.
In 1998, his company made their first leap into the world of short run jobs. In order to do this they brought in a narrow web Flexo press. Brian was asked to take on the responsibility become one of the first operators. Most importantly, he set standard operating procedures that are still used today and are instrumental in making short run narrow web a successful department.
In 2000, Ed Bernier asked Brian Greer to run Computer to Plate equipment that would be installed to expand the Digital Graphics Division. He jumped at the opportunity to get in during the infancy stage of an emerging new technology and became the first in house plate maker in the newly created division. Today Brian works with ESKO graphic programs as a Prepress Operator and Manager. In addition, he works with customers to provide expert consulting in printing, die cutting and plate making.
"EXPAC Graphics is a valuable part of our company. Ed and his team are wonderful to work with! They are always professional, creative, and responsive."